Specials Lessons What's New Videos Shoot Schedule Contact

Welcome to Big Game Archery
Located in Abbostford BC, Big Game Archery was founded by Wayne Meyers nearly 30 years ago. Once a part time hobby to help out fellow archers, Big Game Archery has grown into Western Canada's Premier Archery destination Shop. It is Big Game Archery's dedication to Customer Service and a genuine love for the sport of Archery that has prompted over 30 years of continuous growth.

At Big Game Archery we love to introduce new people into the sport of archery and have found great satisfaction in watching the sport grow over all these years. One of the most frustrating thing we have seen for new archers and probably the greatest deterrent for new archers to continue in the sport is unfit or untuned equipment. Bows with the wrong draw length, incorrectly spined arrows, poor cam timing and bad centershot are but a few of the issues that make accuracy impossible and cause beginners frustration and ultimately to give up on the sport.
Big Game Archery is not interested in just getting your money and getting you out the door. We want to make you an archer. Of course for us it means customers for life, but for you it means the satisfaction of knowing that we are doing everything possible to ensure you get the most enjoyment possible from your new equipment and your sport. Whether it is arrows with the correct spine, center shot, cam timing, sight leveling, or tying in a peep, you can rest assured that it will be done right.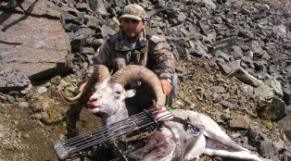 View Pictures from Big Game Archery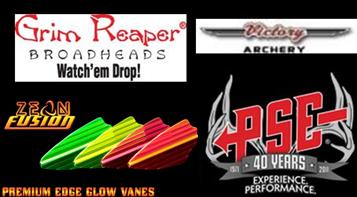 View Links to manufacturers Supported by Big Game Archery